The "Bi" in Bicep
The front part of the upper arm is known as the bicep muscles. It consists of the coracobrachialis, brachialis and the biceps brachii. These muscles collectively will help flex the elbow and raise your shoulder up in front of your body. The most common muscle of these is the bicep brachii. It consists of two heads, hence the word "bi". The long and the short head attach in different locations but are both effective for arm movements. Biceps are known as aesthetic muscles. However, the biceps also serve a functional purpose for everyday activity. Like other muscle tissue in the body, they can also have overuse injuries as well as traumatic injuries from these activities.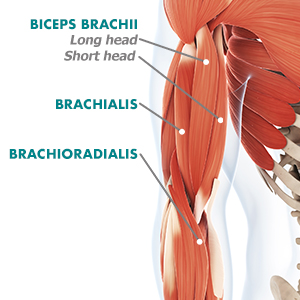 Injury
Overuse injuries are common in these muscles. They can occur in your shoulder or further down in your elbow area. Common overuse injuries occur in athletes such as overhead throwers, golfers, swimmers, and tennis players. It can also occur in non-athletes with repetitive movements. Work related duties or weakness in your rotator cuff area cause injuries too. It is important to avoid or limit movements that may have caused the injury as well as agents to help the localized swelling including ice and NSAIDs or injections. Physical therapy services can also provide relief to localized area as well as help change mechanics to prevent further injury going forward.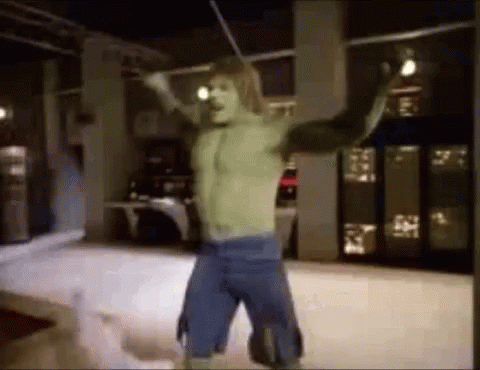 (We can't all be the hulk)
A bicep tear can also occur in the shoulder or elbow attachment as well. A prolonged overuse injury, fall on an outstretched arm, or rapid twisting movement of the elbow and/or shoulder can be problematic. This can tear the bicep either partially or completely. Lifting a heavy object can also cause a bicep tear. This happens most commonly at the distal attachment. Complete tears will cause the muscle to roll into the mid arm, looking something like Popeye in the old cartoons. A partial tear may not visually be identified. Increased pain and weakness in your bicep as well as a "pop" during the activity are good indications of a tear in your bicep. These issues are typically resolved with surgical intervention followed by physical therapy to help restore normal function of the elbow and shoulder.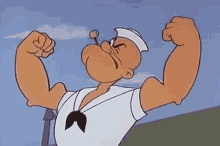 Recovery
Physical therapy is such an integral part of recovery for a bicep injury. Before or after a surgery, it's  important to keep the shoulder healthy to prevent one of these injuries. If you feel that you have an issue with your bicep, feel free to contact our office to see how we can help you.
Written by Casey Badder, PT