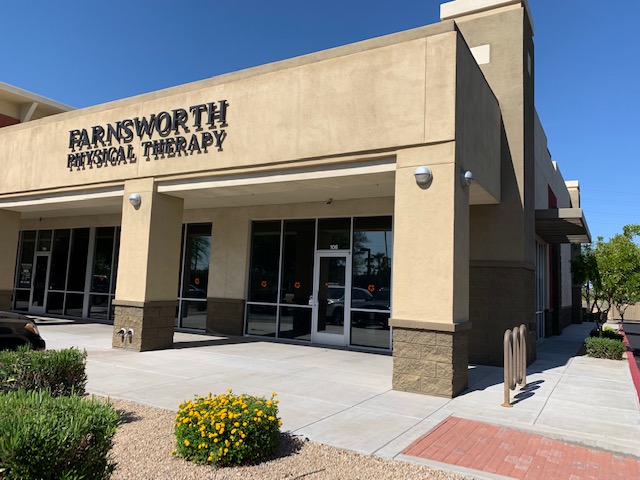 Welcome to Farnsworth Physical Therapy! Tom Farnsworth opened the Gilbert office with his office manager Debbie in June of 2000. Debbie is now our practice manager and splits her time between both offices. Clint Bunker and Travis Rohner joined the Gilbert office in 2006. In 2007 Tom opened the Mesa office with me, Gabby (I'm the office manager at Mesa, and I keep the candy bowl filled). Rod Walker joined us there in June of 2010. In the fall of 2015, we added Casey Badder to our Mesa office and he completed our team of therapists.
We love helping people. Our goal is to get you feeling better ASAP, and provide you a happy environment to rehabilitate your injury. We always say our patients are like family to us, so when you come here we want it to feel that way. We believe physical healing happens better when you're in a safe space where you feel comfortable. Though everyone here has the same philosophy about rehabilitation, each therapist has their own personality. That keeps things fun and interesting!
No matter what your injury is, we would love the opportunity to help you. Some of our patients are dealing with big injuries like joint replacements, and some are dealing with minor injuries like sprains and strains. Others are dealing with long-term conditions like bursitis and tendonitis. No matter the size of your ailment, we all agree that it is a huge inconvenience to be in pain. Not to mention it hurts! Pain makes our lives more difficult and can even affect our mood. That's why we treat all injuries with the same care and attention. We believe everyone deserves to be heard and helped. If you choose to come visit us at Farnsworth Physical Therapy, we promise to do that to the best of our ability.