The Secret
When it comes to helping our patients heal there is one factor that stands out, and that is consistency.  At our office we have great equipment to help us strengthen muscles, stretch tendons, and increase mobility.  Our therapists are experienced experts that pinpoint the sources of your pain and other troubles.  They can even teach you exercises to do at home that can have a major effect on your recovery.  But without one secret ingredient all of these resources may come up short.  That ingredient is consistency.
(Don't tell anyone.  Or actually go ahead, it's fine)
What Do We Recommend
When you are going to physical therapy, and especially at first, it is very important that you are as consistent as possible.  For most injuries and issues the recommended schedule is to come in  three times per week, for the first four weeks.  Consistently having appointments for your issue is a major step you can take to make sure you recover as quickly and completely as possible. If you are not able to come in consistently and often, it's much more difficult to tackle the problems you may be experiencing. This is even more important for our patients recovering from surgeries.   Muscles, tendons, joints, and nerves all respond best to physical therapy treatments that are applied consistently.  When you can only receive treatment off and on, you may not see the progress you want.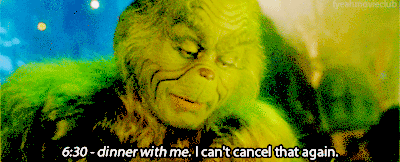 Make room for the important things in your schedule.
At Home
As you are going through the process of physical therapy your therapist will likely have exercises that they can teach you to do at home that are designed to help you heal the part of the body that you are working on. Since you can't be at the physical therapy office every day, doing these exercises will ensure that you keep improving.  The patients that we have that see the most success are the patients who come in consistently and who do the at home exercises too.  If you want to get better and get better quickly, then the secret ingredient is consistency.